We currently offer 34 sets of charts based on Thomas Kinkade's paintings, each set contains 3 charts. Six sets are Christmas-themed. We also offer three sets based on the Disney collection of paintings.
Each of the set of 3 charts listed below is available in 18 count for just $13.99 including shipping. Click on the thumbnails for full details of each set, more on our special offers and how to order (opens new window).
Set 1: Cobblestone Bridge, Seaside Hideaway, Pools of Serenity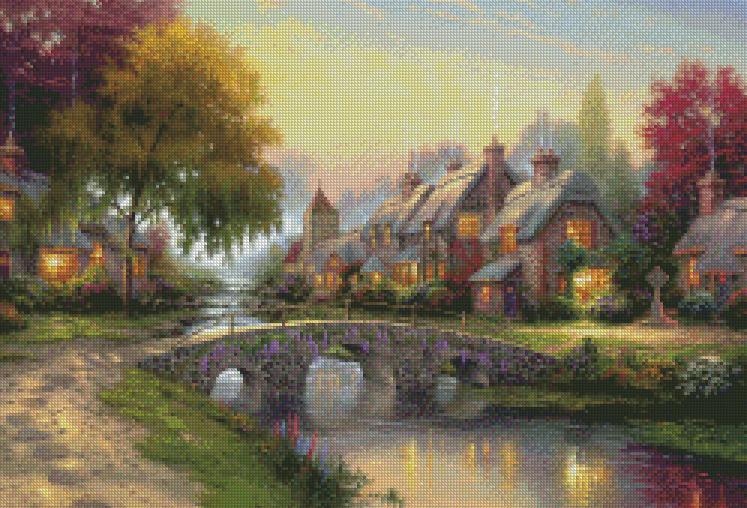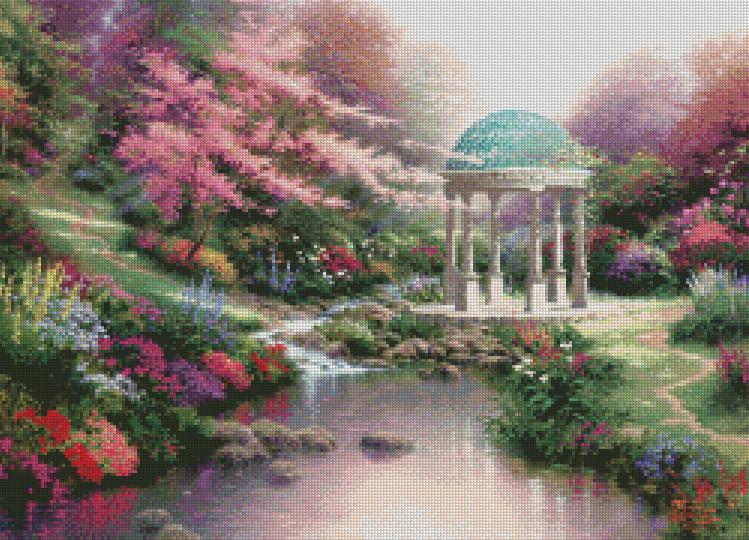 Set 2: Aspen Chapel, Clocktower Cottage, Village Inn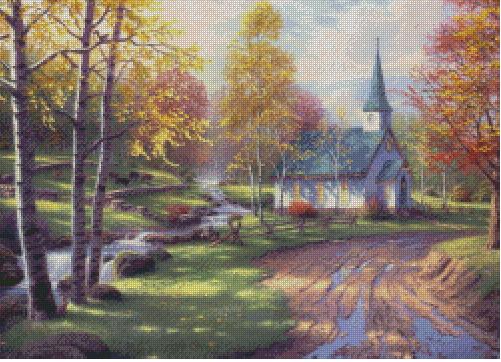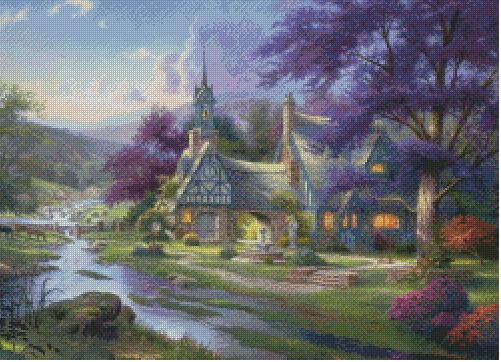 Set 3: Peaceful Retreat, Village Lighthouse, Old Fishin' Hole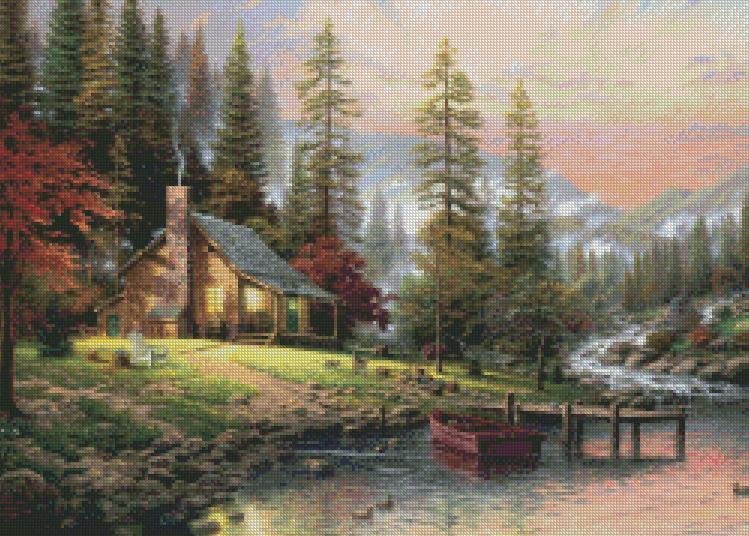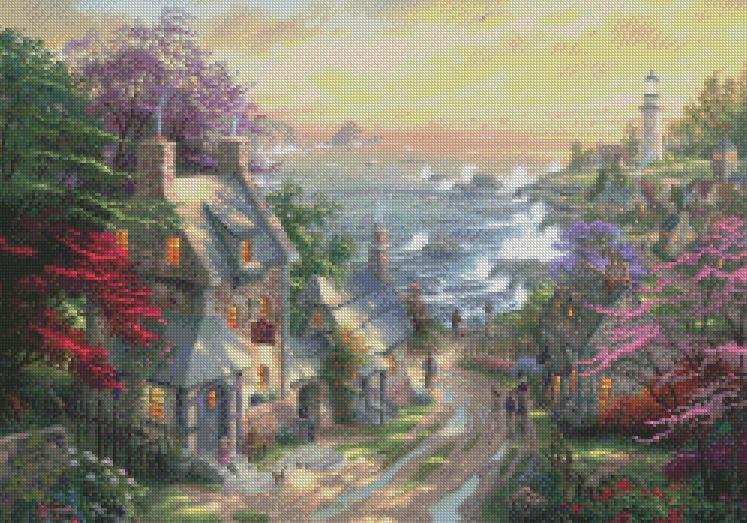 Set 4: Streams of Living Water, Make A Wish Cottage, Summer's Heritage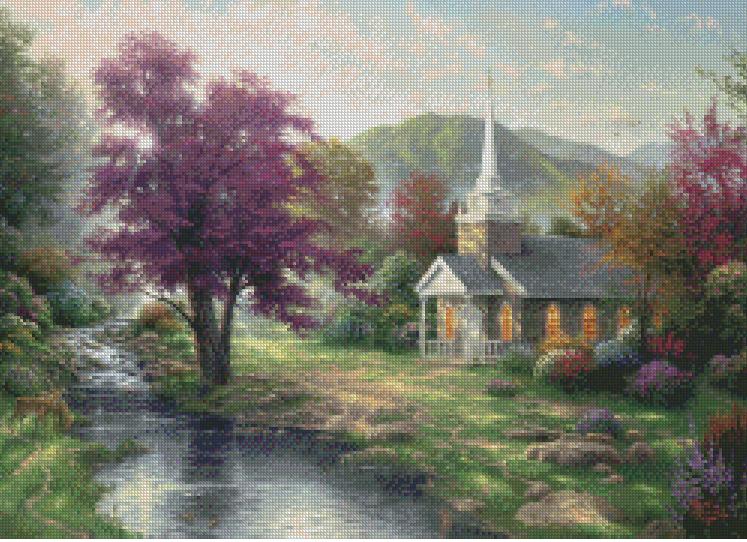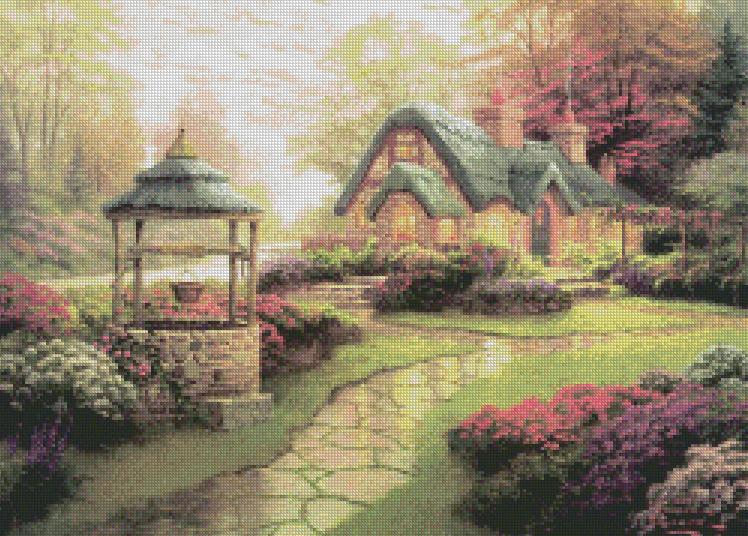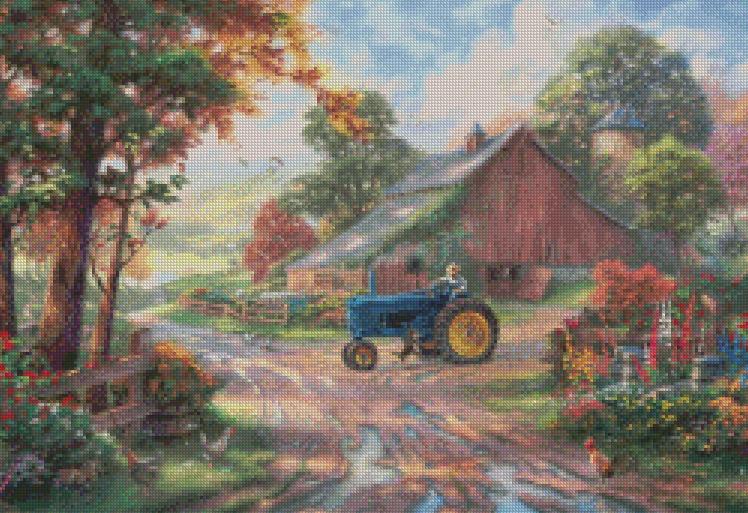 Set 5: Evening Majesty, Hometown Pride, Friendship Cottage


Set 6: Hometown Lake, Twilight Cottage, Lamplight Manor


Set 7: Mountain Chapel, The Good Life, The Mountains Declare His Glory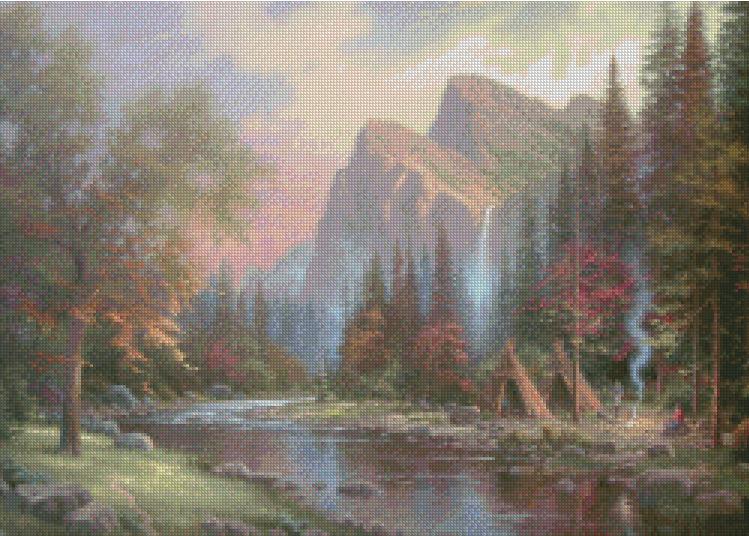 Set 8: Victorian Autumn, Mountain Retreat, Stepping Stone Cottage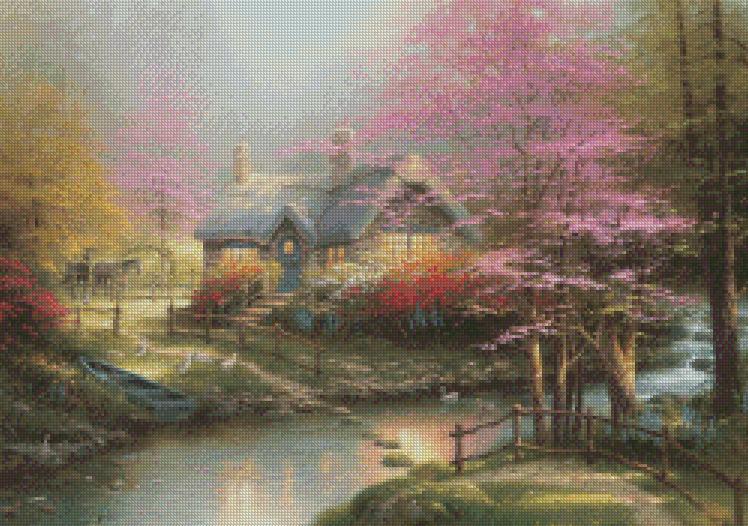 Set 9 - Lovelight Cottage, Cathedral Mountain Lodge, Simpler Times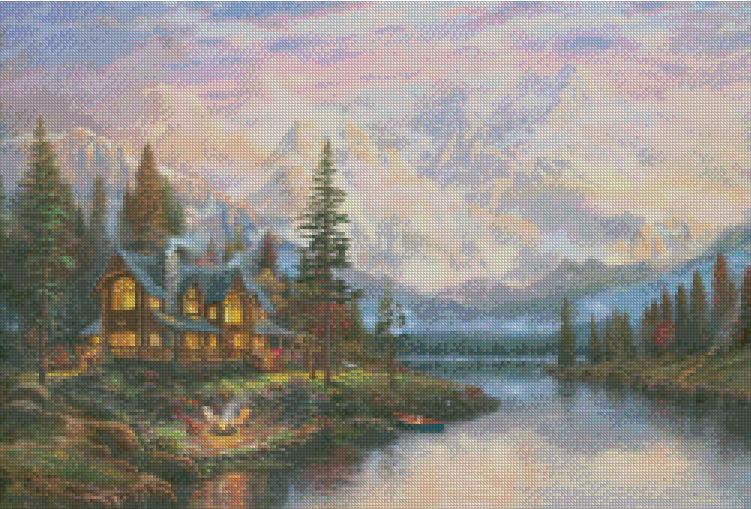 Set 10 - Clearing Storms, Forest Chapel, Living Waters


Set 11 - Autumn on Mackinac Island, Mountain Majesty, Winter Chapel


Set 12 - Light of Peace, Victorian Garden, Valley of Peace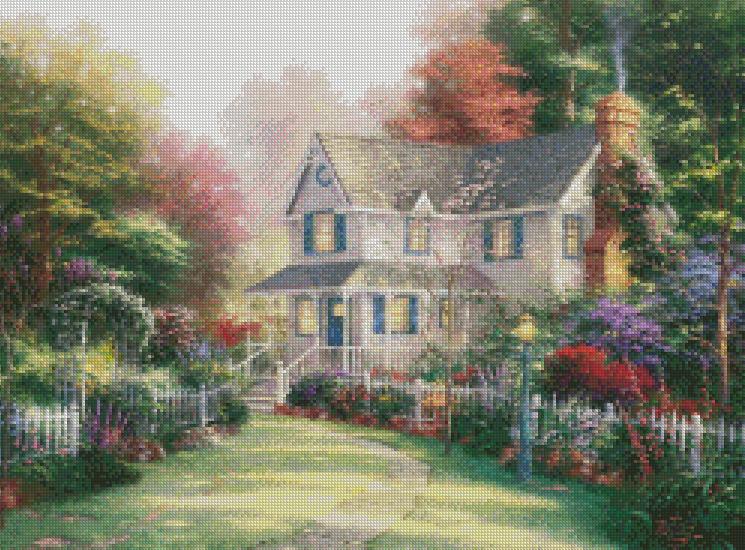 Set 13 - A Quiet Evening, Victorian Light, Foxglove Cottage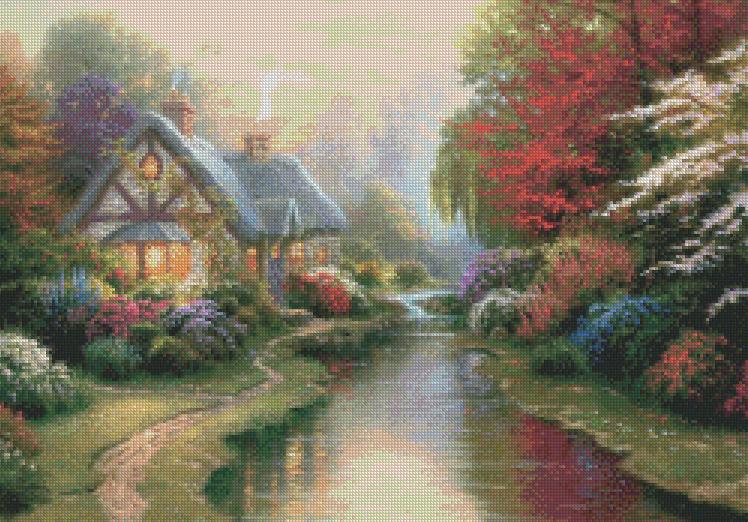 Set 14 - Lamplight Lane, Lakeside Hideaway, Courage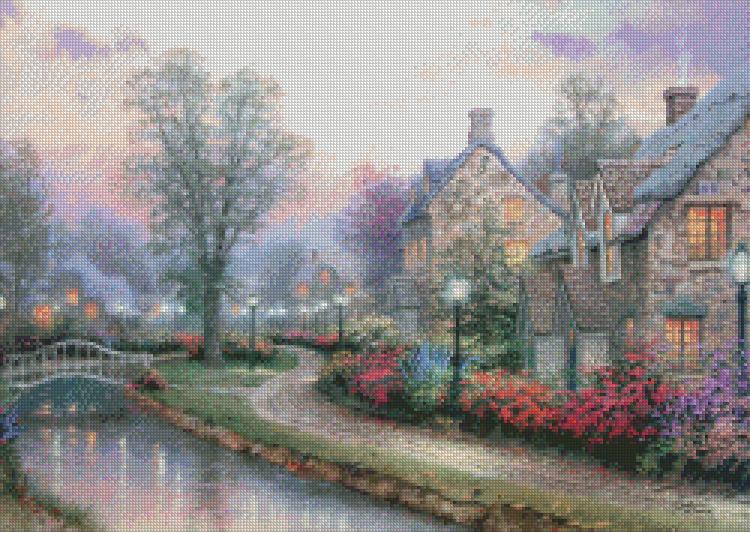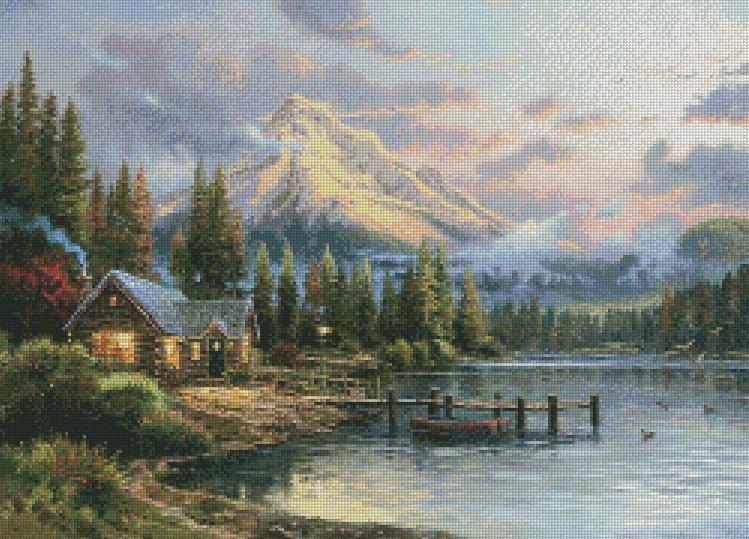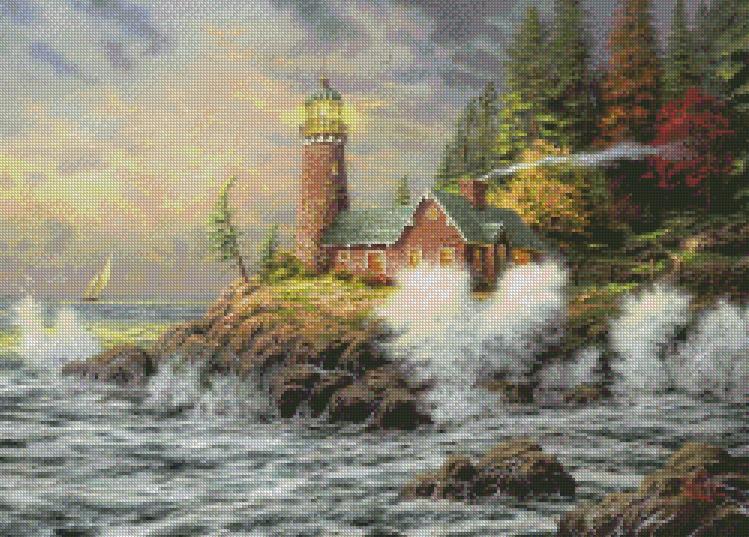 Set 15 - Morning Dogwood, Sunset at Riverbend Farm, Quiet Evening at River Lodge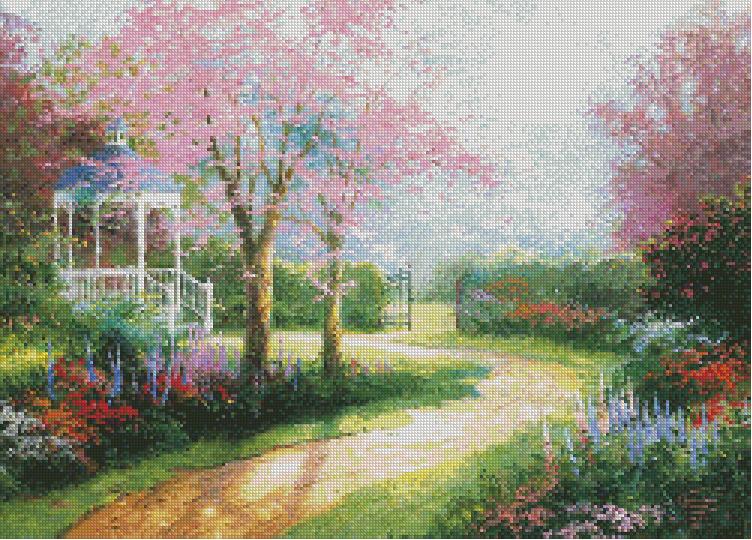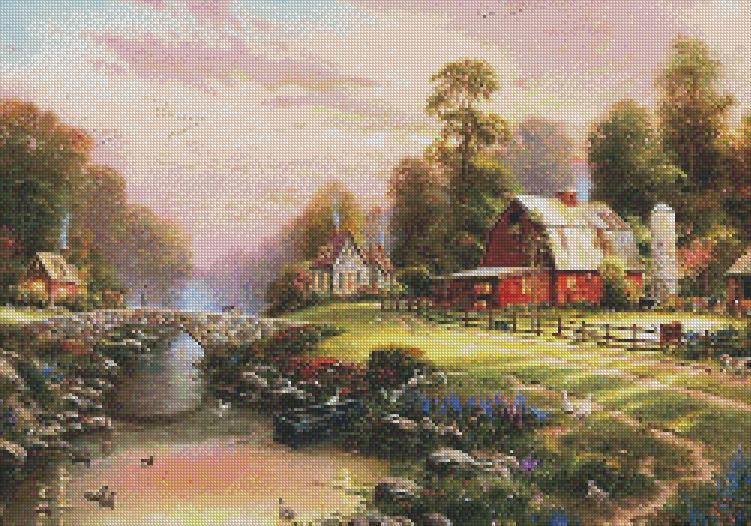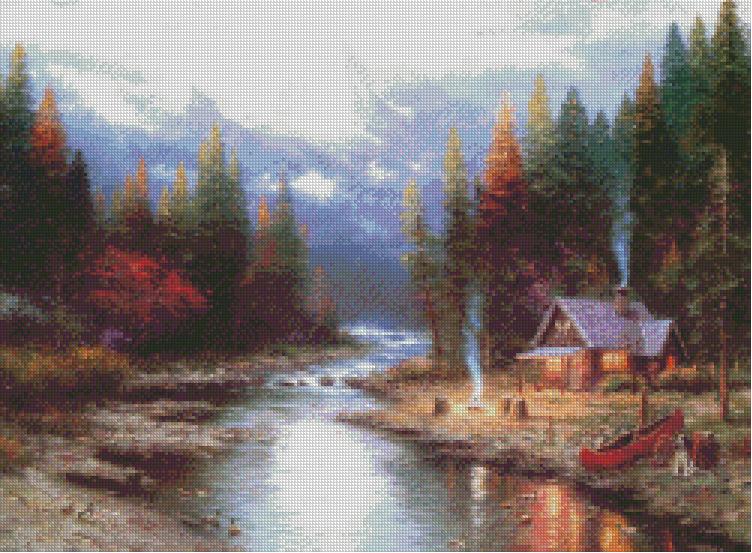 Set 16 - Beyond Spring Gate, Cobblestone Brook, Stillwater Cottage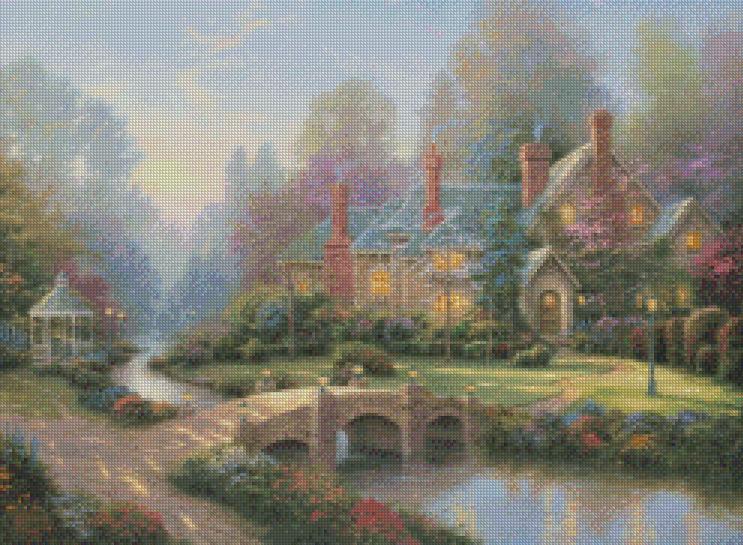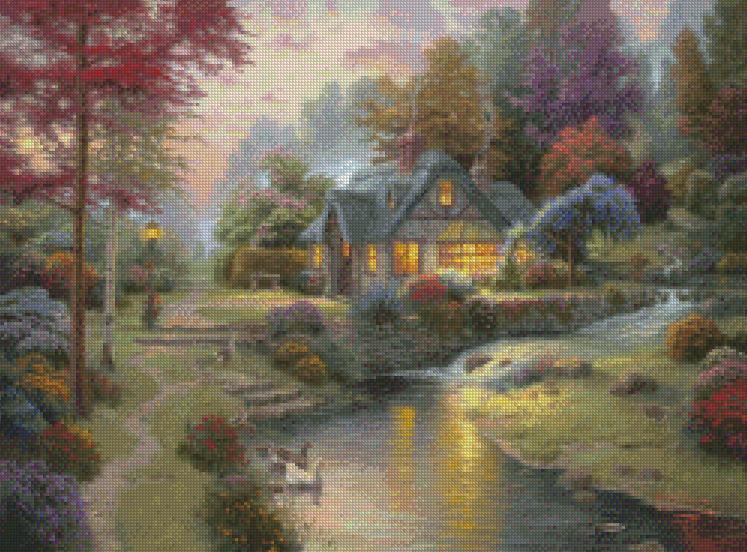 Set 17 - Sweetheart Cottage, Spring at Stonegate, Winsor Manor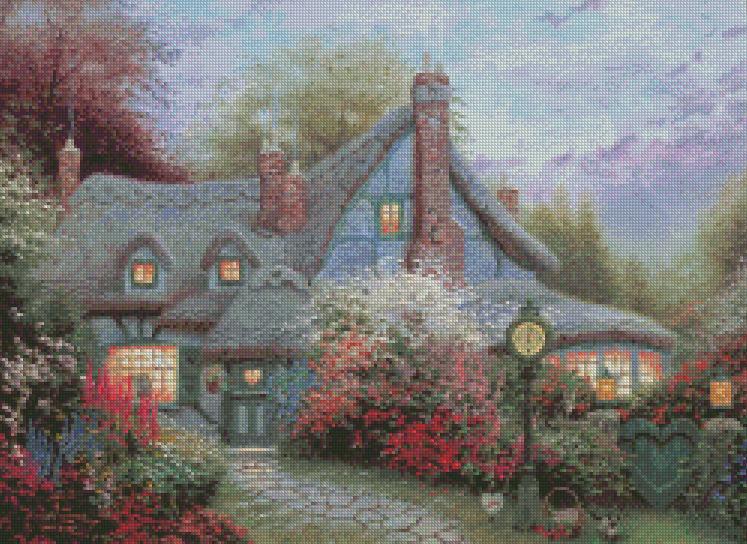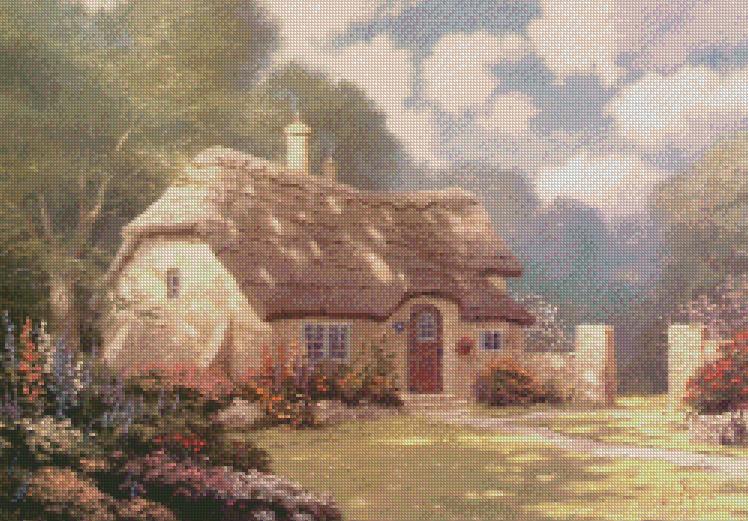 Set 18 - Sunset on Lamplight Lane, Mountain Paradise, Guiding Light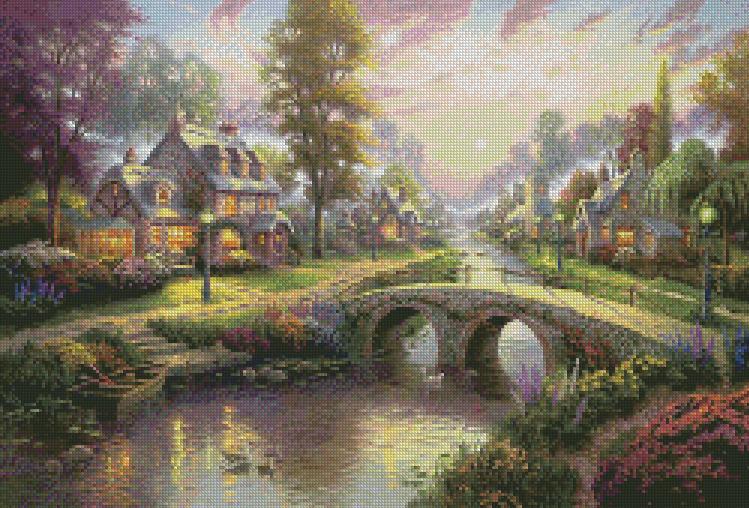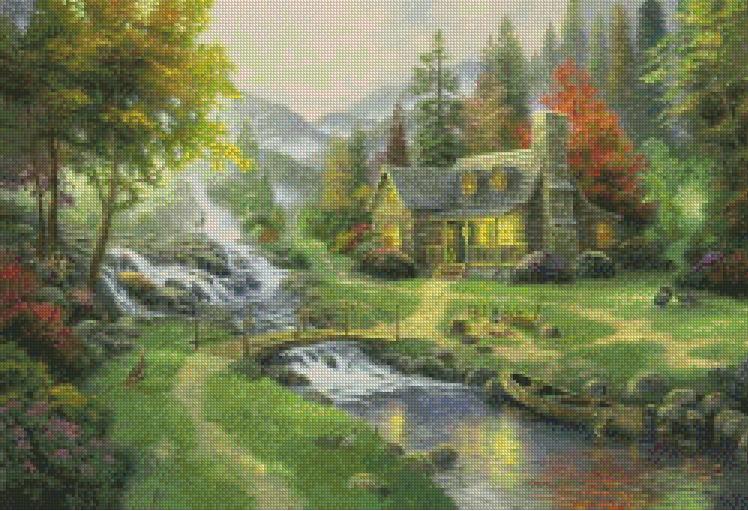 Set 19 - Sunrise Chapel, Lakeside Manor, Serenity Cove


Set 20 - Dogwood Chapel, Gingerbread Cottage, Cobblestone Mill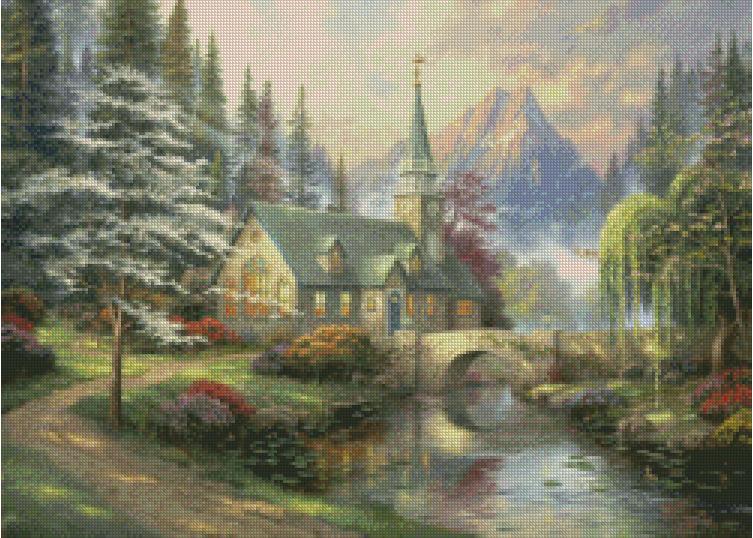 Set 21 - Teacup Cottage, Moonlight Lane, Almost Heaven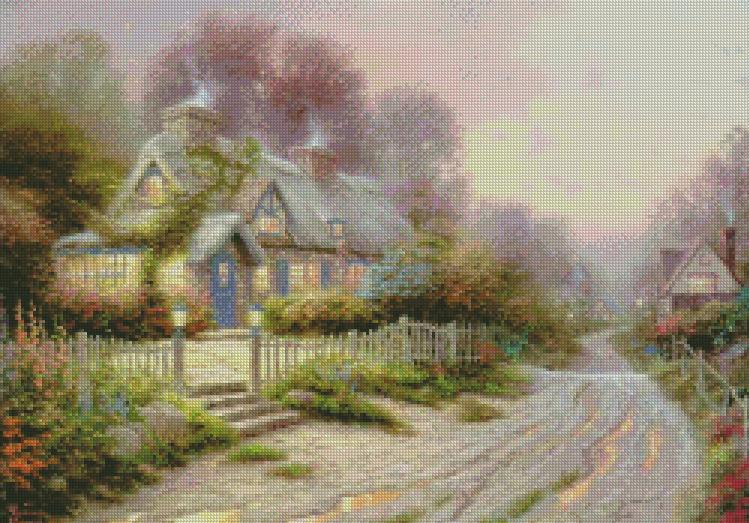 Set 22 - Home is Where the Heart Is, Moonlight Cottage, Abundant Harvest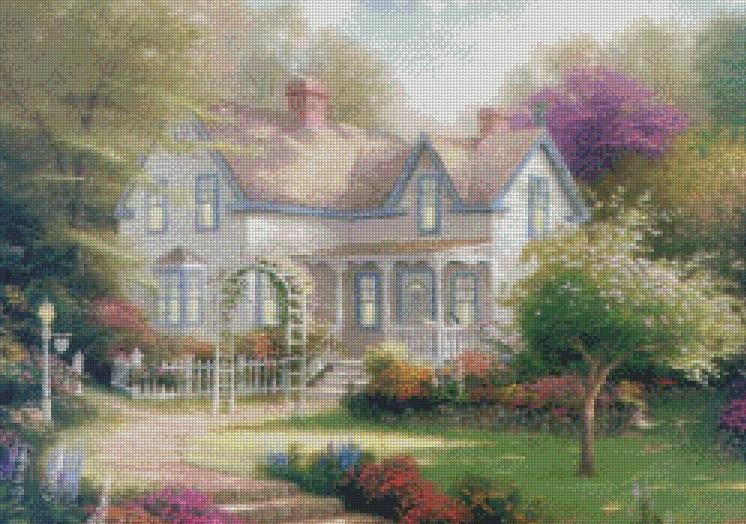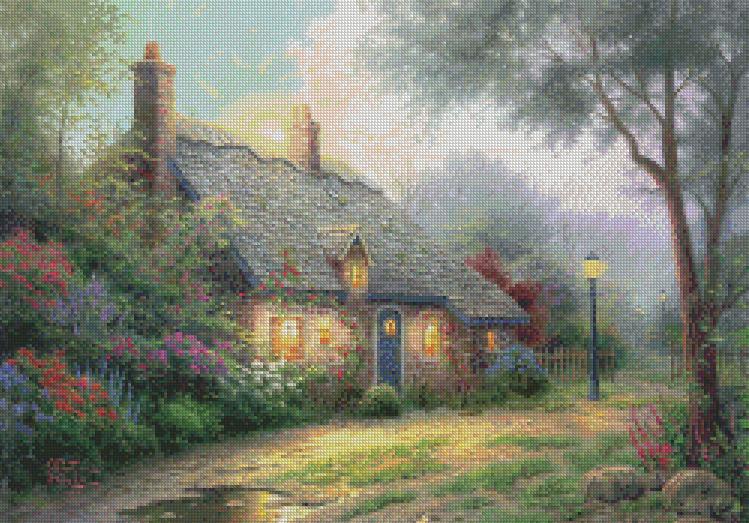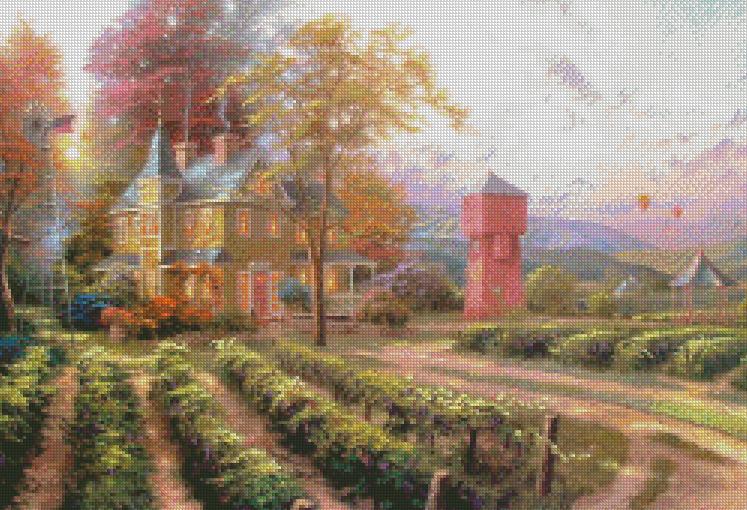 Set 23 - Cobblestone Evening, Beginning of a Perfect Day, Everett's Cottage


Set 24 - Wind of the Spirit, Lamplight Brooke, Cobblestone Village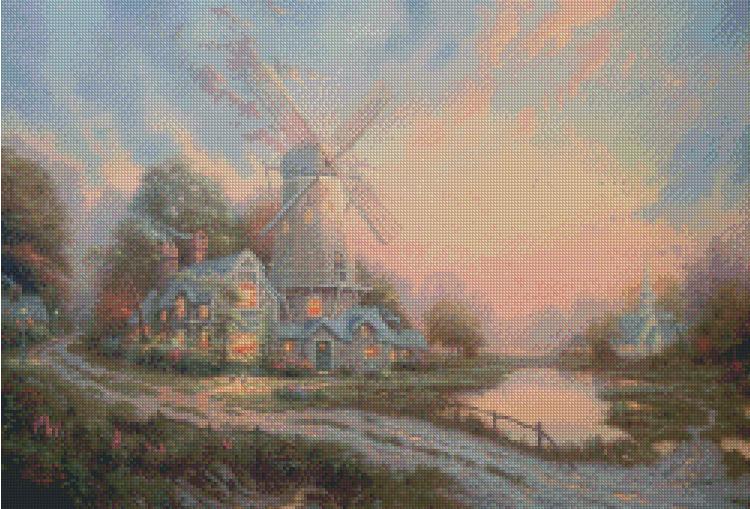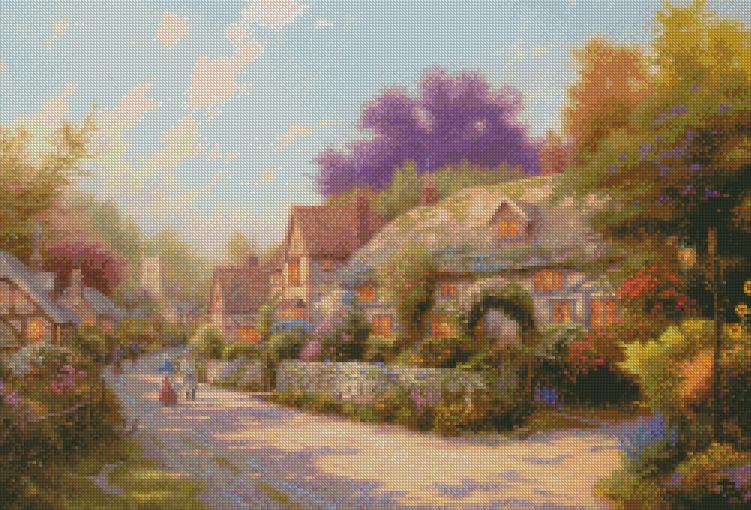 Set 25 - Rosebud Cottage, Stillwater Bridge, Nature's Paradise


Christmas Set 1 - A Christmas Welcome, Deer Creek Cottage, Home for the Holidays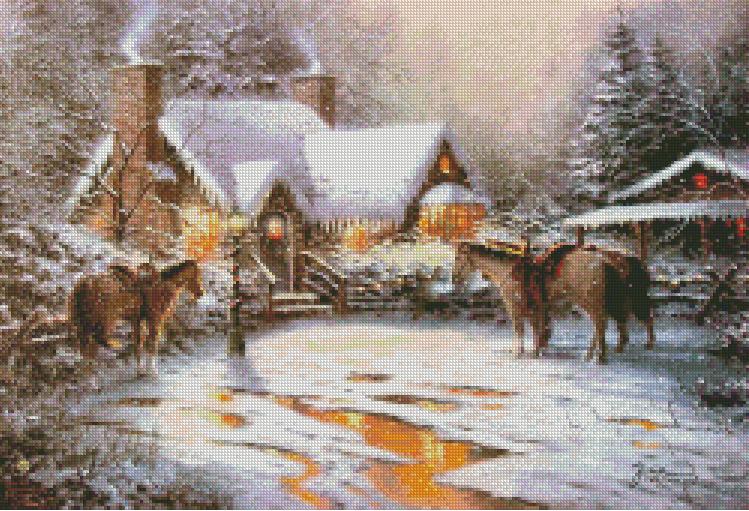 Christmas Set 2 - A Victorian Christmas 1, A Victorian Christmas 2, A Victorian Christmas 3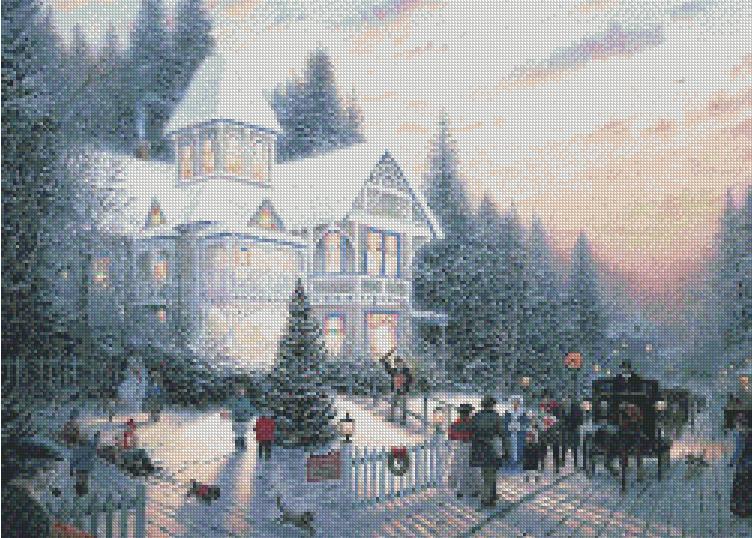 Christmas Set 3 - Cobblestone Christmas, Blessings of Christmas, Village Christmas


Christmas Set 4 - Memories of Christmas, Silent Night, Stonehearth Hutch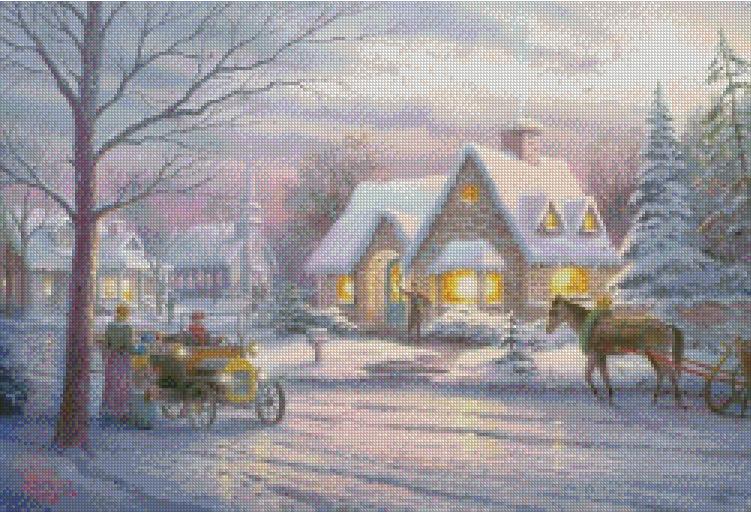 Christmas Set 5 - Christmas Moonlight, Christmas Eve, Skater's Pond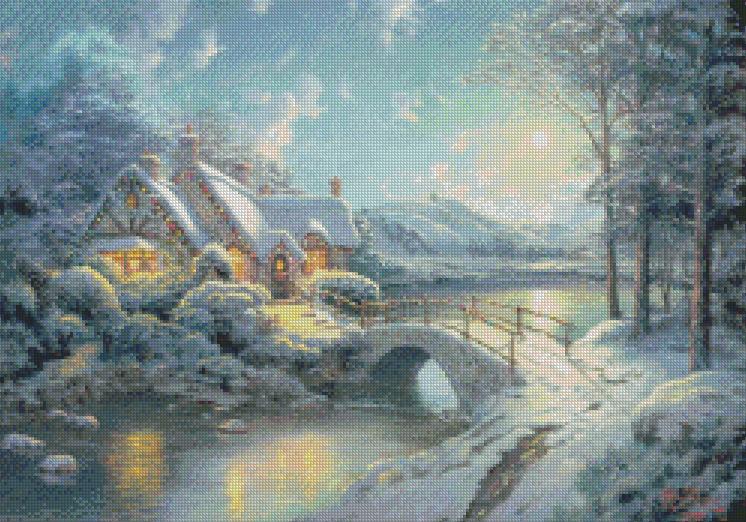 Christmas Set 6 - Spirit of Christmas, Hometown Christmas, Holiday Gathering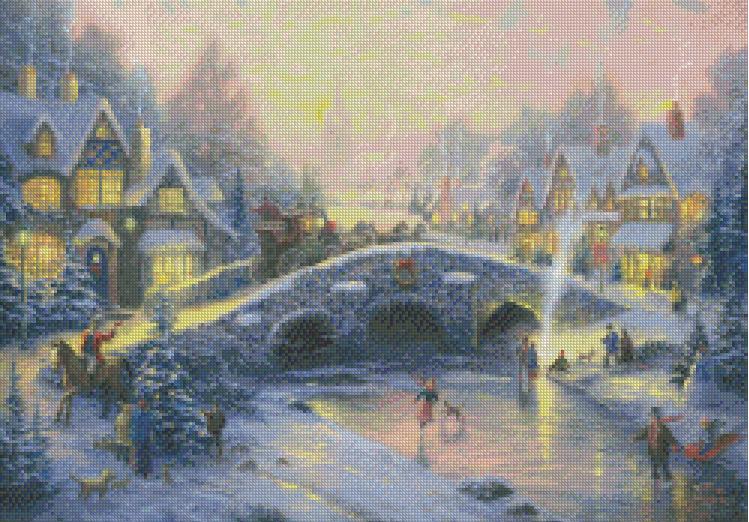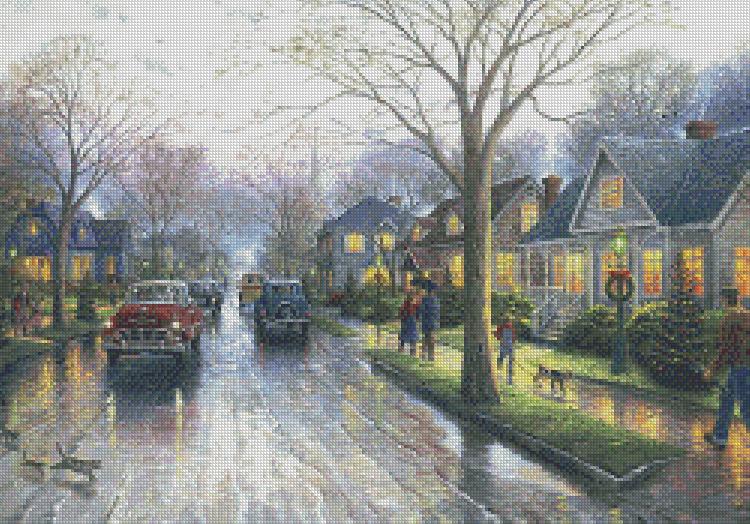 Cobblestone Collection set 1 - Cobblestone Village, Cobblestone Evening, Cobblestone Mill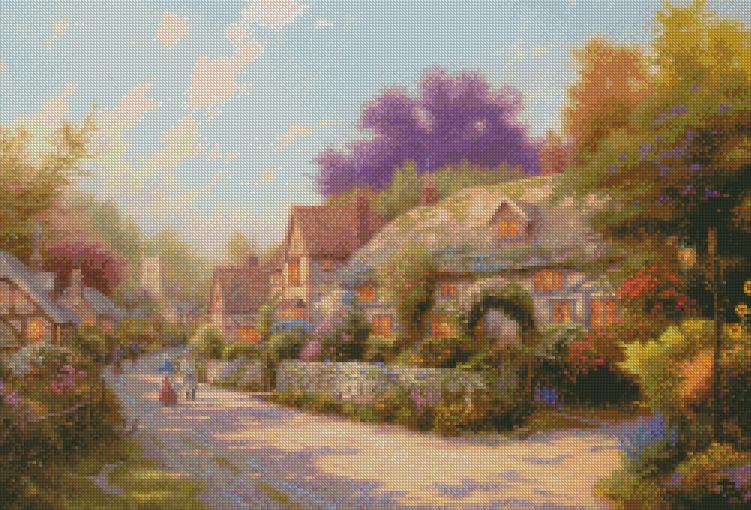 Cobblestone Collection set 2 - Cobblestone Brook, Cobblestone Bridge Cobblestone Christmas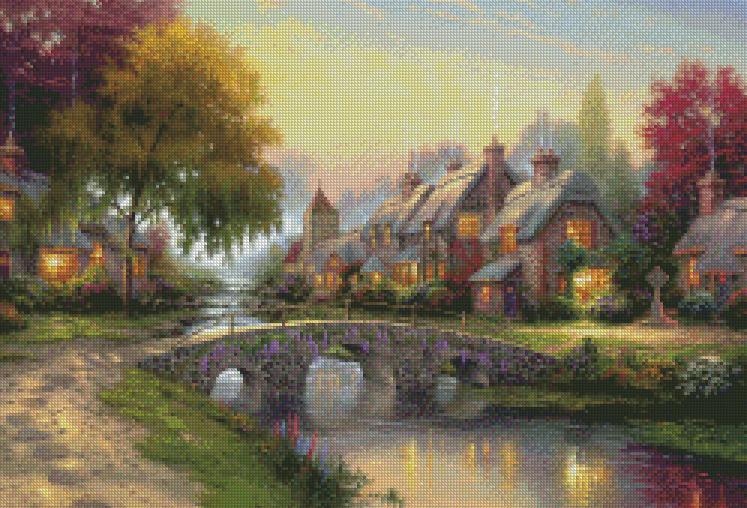 Disney set 1 - Aladdin, Beauty and the Beast, Princess and the Frog


Disney set 2 - Tangled, Fantasia, Lion King


Disney set 3 - Sleeping Beauty, Winnie the Pooh, Snow White


Don't forget our special offers: buy any two sets and receive an automatic 15% discount, buy three sets and receive a 20% discount.